This is going to be a bit of a random post for me.  I have been sort of in a blogging "funk" for the past couple of weeks and have had difficulty getting my thoughts down in a post.
Yesterday was 31 years since this day.....
I really cannot believe it! Surely I am not old enough to have been married 31 years! Where does the time go? 
Walt and I have been through our share of "for better" and "for worse" in our 31 years together, but if I had to do it all over, I would walk down that aisle again on that Sunday afternoon at 3:00 p.m. in South Georgia and commit myself to the same man. We are truly soul mates!
On another note.....Did you notice the new "cuteness" on the side of my blog. My daughter,
Faith
, has helped me (and many others) with blog design. She is so creative and just has a "knack" for this stuff. She designed this little button for me and how adorable is it?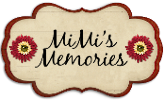 She has decided to make her services available to anyone needing help with their blog.  For more information on her blog designs, just click on her "button" below. She will be glad to help you with redesigning your blog, designing one for the first time or making you your very own "button".

And, on a final note....
Walt and I LOVE hot dogs!  Especially a good ole' Coney Dog!  We try not to eat them very often any more, but nothing tastes better when you haven't had one for a while.  We have been known to drive to Sonic on a Friday night, but tonight we had our own version at home.
The only thing that could possibly make a Coney Dog any better would be to have it all prepared in the crock pot when you get home---right! Check out 
Mimi's Making Meals
 for my Crock Pot Coney Dog recipe.
Have a blessed weekend!